Customers can learn if someone they love is a member of a dating site or mature content sites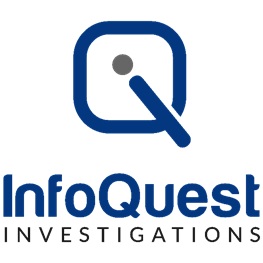 SYDNEY, Australia - May 16, 2019 /MarketersMedia/ —
InfoQuest Investigations, which maintains a confidential database of memberships in dating sites and mature content sites, announced today that it is making its research service available for a reduced price, for a limited time. The company's new global database enables a customer to search if a person is registered to any online dating or mature websites.
"With our database, you can see if your spouse, love interest or any other person is lying to you about what they are doing online," said a spokesperson for InfoQuest Investigations. "Unfortunately, as we have seen so many times in our work, people are not always honest with their wives, girlfriends, parents and friends about their memberships on dating sites and content sites that others would not approve of. Now, there's a simple and inexpensive way to check."
InfoQuest Investigations has compiled a database of users of dating sites and other inappropriate online destinations by aggregating data about these sites published through data breaches. The site, which has been praised for being user-friendly and fast, enables search by name, email, phone number, username and many other parameters. The database includes user information for both paid and free membership sites.
"You can answer the questions that so many women have, which are 'Is my husband a member of a dating site?' or 'Does my boyfriend belong to okcupid?' The good news is that our process can also put your mind at rest. We can tell you for certain if your husband is not on a dating site. That's very reassuring for people."
From now until the end of May, 2019, the company is extending a special offer for its service. The regular search fee of $10(US) is being cut in half. By using the coupon code 'MAYQ3SY', the first 500 users will get the service for just $5(US).
To learn more about the database and instantly start searching click here.
For more information visit www.infoquest.com.au
END
###
Contact Info:
Name: Media Relations
Organization: InfoQuest Investigations
Phone: 1300 575 728
Website: http://www.infoquest.com.au
Source URL: https://marketersmedia.com/infoquest-investigations-announces-special-offer-for-dating-site-research-service/513204
Source: MarketersMedia
Release ID: 513204