Feed The Wolf, the sophomore release by the New York rockers features multiple collaborations with the legendary Dr. Funkenstein (8.23.19)

"Miss Velvet's voice is the definition of Rock n Roll." - GEORGE CLINTON

NEW YORK - Aug. 20, 2019 - PRLog -- When it comes to music legends there's none greater than the Rock n' Roll Hall of Fame and Grammy Lifer George Clinton. New York rock band Miss Velvet & The Blue Wolf have been touring the globe with Clinton and Parliament/Funkadelic since 2017. Two years and 100 plus concerts later, Clinton teams up on record with Miss Velvet & The Blue Wolf for their sophomore album Feed The Wolf (Isotopia Records) due 8/23/2019 via all digital platforms and select retailers nationwide on CD and Vinyl. The lead single "Phat Blunt ft. George Clinton" features the incendiary vocals of Miss Velvet and tight grooves of the Blue Wolf amidst a collection which Music Talkers(UK) describes as a "sensational, soulful, electric setlist." Click here to Pre-order downloads, CDs and Vinyl or to Pre-save the album https://snd.click/q0akUq

Miss Velvet & The Blue Wolf, like the Clinton produced Red Hot Chili Peppers before them, were influenced by the seminal funk of Parliament/Funkadelic and have counted Clinton as a musical hero. That reverence led them to Detroit where they recorded their critically acclaimed debut album Bad Get Some at the legendary United Sound recording studio. While on tour with Clinton in Europe in 2018, the band took time to record tracks for what would become Feed The Wolf at Ireland's Grouse Lodge, the world-class studio and creative setting known for hosting Michael Jackson and R.E.M. When asked why he decided to join the wolf pack from New York, Clinton simply shares "Miss Velvet's voice is the definition of Rock n Roll" echoing the views of global rock critics who have drawn comparisons from Janice Joplin to Robert Plant concluding "her voice is an instrument in its own right." (Hear2Zen, Australia)

"When she (Miss Velvet) starts to sing and the tone is a perfect blend of Janis Joplin, Nina Simone and Lucinda Williams with a little Etta James thrown in." - The Examiner

Constance Hauman shares her unique perspective wearing multiple roles as Isotopia label head, record producer and MD for the band. "Our journey to Feed The Wolf has been incredibly exciting. We offer a huge dose of gratitude to George Clinton for his wholehearted embrace of the band and agreeing to join us on this record. Our lives and our music were transformed by the Funk. Long live Dr. Funkenstein!"

Feed The Wolf (Isotopia Records) is available Friday August 23rd. Fans can pre-order the album today from iTunes and receive three tracks, including "Phat Blunt ft. George Clinton", "Nasty Freak ft. George Clinton" and the title track "Feed The Wolf" upon purchase. Click here to Pre-order downloads, CDs and Vinyl or to Pre-save the album https://snd.click/q0akUq

Tracklisting

Super Bon BonPhat Blunt ft. George ClintonFeed The WolfFSLNstNasty Freak ft. George ClintonBitch Honey ft. George ClintonLaunchSweet IntoxicationProduced by: Constance "C-Diddy" Hauman and Nick "Drum Nicky" Carbone
Engineer: Alex Borwick
Mastering: Ted Sterling, Sterling Sound
Miss Velvet & The Blue Wolf
Miss Velvet & The Blue Wolf is...Miss Velvet (all vocals), Constance "C-Diddy" Hauman (Keyboards) , Nick "Drum Nicky" Carbone (Drums), Henry "The Dude" Ott (Guitars), James "Jimi Beamon" Jones (Bass), Trevor Neuman (Trumpet), Dan Levine (Trombone), Timothy "TJ" Robinson (Trombone)
www.missvelvetandthebluewolf.com
IG @miss_velvet
FB @missvelvet
About Isotopia Records
Isotopia Records is a New York City indie label founded by Constance Hauman encompassing Pop, Jazz, Funk, Rock, Country, R+B, New age and Neo Classical. When asked about the creation of the name, Constance explains "It is the combination of isotope + utopia = 2 charged particles creating a perfect world."
The world of Isotopia focuses on nurturing artists, musicians, producers, songwriters and engineers, breaking down the prejudice between musical genres and cultures.
In tandem with her partner label, the acclaimed Irish label Heresy Records, Isotopia and Heresy uphold a high standard of artwork and graphic design to reflect their theatrical ideal of music and visual art, bringing consistent critical acclaim to all of their CD, vinyl and digital booklet releases.
Contact
Thornell Jones
***@theovationagency.com
Photos: (Click photo to enlarge)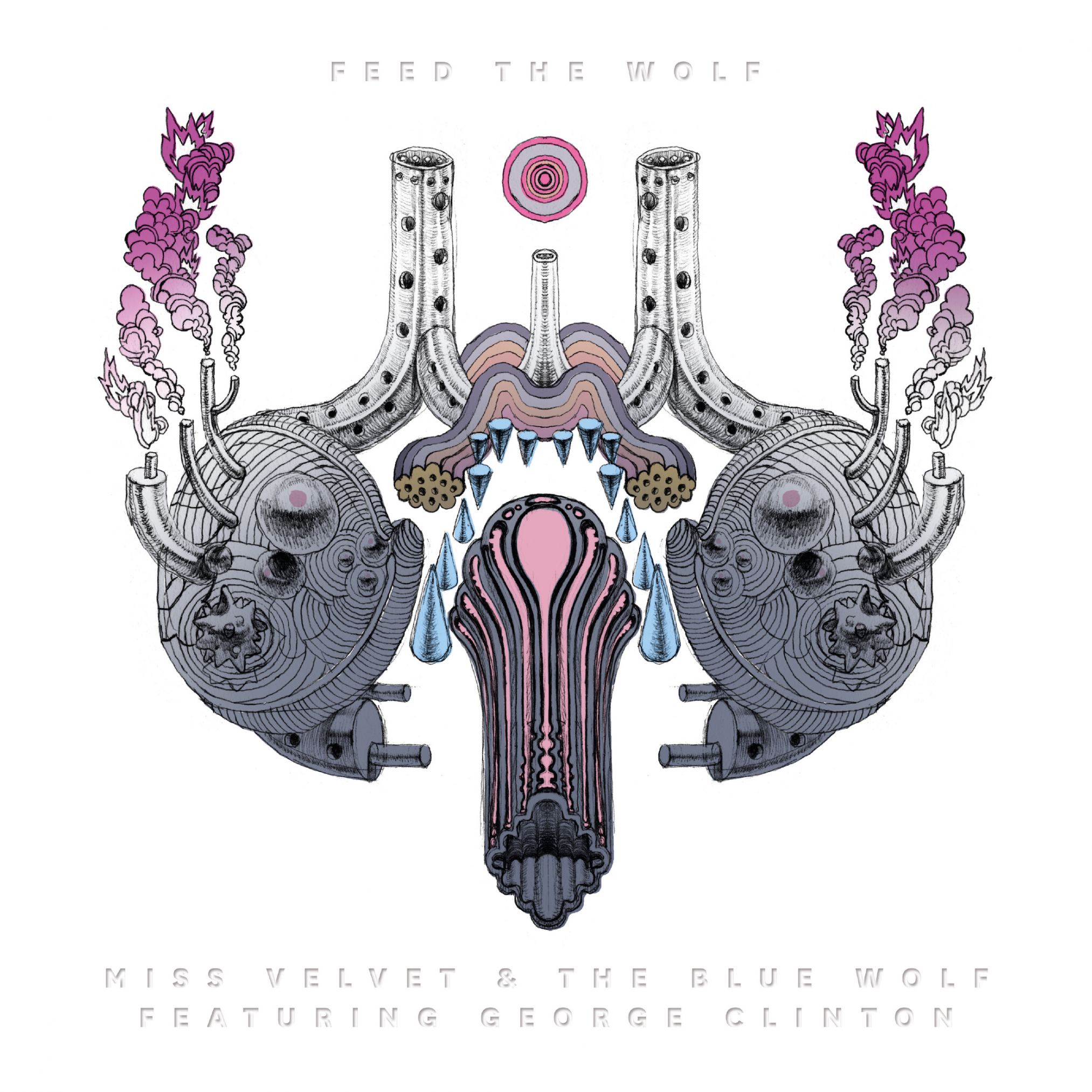 Click to Contact